Thought Leadership 10 October 2022
Succeeding with executing a platform strategy
Platforms, today, are the dominant organizing mechanism for firms participating in ecosystems. A business looking to gain competitive advantage needs to develop a platform strategy. However, successful platforms are the exception, and many efforts to build platform businesses have failed to scale and benefit from the network effects that facilitate their growth. Understanding the factors that lead to the success of platform businesses is critical.
Standard Bank has once again partnered with global expert Sangeet Paul Choudary to create a field guide for incumbents providing insights to help firms address the factors that lead to the success of platform businesses – to enable them to structurally strengthen their execution and improve odds of success.
Event Registration - The Platform Organisation - A field guide for incumbents
Join us on 27 October at 12pm – 1pm SAST for a panel discussion unpacking our new paper
Read our 2020 Paper
Can Africa take the Platform Economy Forward? By participating in the platform economy, organisations have an opportunity to better service clients while also generating new revenue streams.
Read our 2021 Paper
The power of the Platform Economy for financial services. The fast-growing platform economy, in which value-creating interactions are facilitated by digital intermediaries, presents financial services institutions with new opportunities to deepen their customer relationships and tap into non-traditional revenue streams.
Sangeet Choudary
Sangeet Paul Choudary is the founder of Platformation Labs and the best-selling author of Platform Revolution and Platform Scale. He has advised the leadership of more than 40 of the Fortune 500 firms on applying platform and ecosystem strategy and has been selected as a Young Global Leader by the World Economic Forum.
Sangeet's work on platforms has been selected by Harvard Business Review as one of the top 10 ideas in strategy, alongside Michael Porter, Clayton Christensen and others, and is one of the rare articles to have been featured on four occasions in the HBR Top 10 Must Reads compilations.
Sangeet serves on the 5-member high-level national advisory committee to the Ministry of Housing and Urban Affairs, Government of India. His other appointments include the Global Innovation Council at ING Bank, the Business Engineering Advisory Board at Standard Bank, the Digital and innovation Committee at Grupo Pao De Acucar, and the board of directors at the ASEAN Financial Innovation Network.
Sangeet is also appointed to the Group Engineering Business Advisory Board at Standard Bank. In partnership with Standard Bank, Sangeet has co-authored two papers on State of the platform economy in Africa The power of Platform Economy for Financial Services.
Sangeet is a member of the WEF's Global Future Council, an Entrepreneur-in-Residence at INSEAD Business School, the co-chair of the MIT Platform Strategy Summit, and the youngest ever recipient of the IIMB Distinguished Alumnus Award. Sangeet is a frequent keynote speaker at leading global forums including the G20 Summit, the World50 Summit, the United Nations, and the World Economic Forum.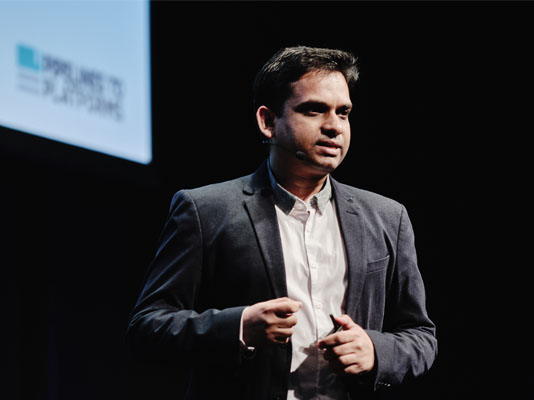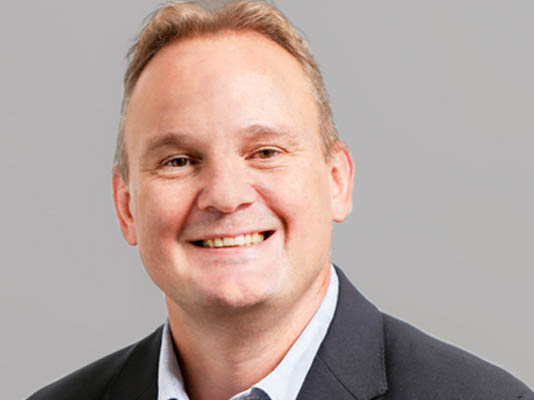 Kent Marais - Head of Platform Domain
Kent has a wealth of experience, that spans over 20 years in the Financial Services industry. He has been with the Standard Bank Group for more than 10 years, having joined in 2011 as Head of Product Management in Transactional Products and Services. Currently, Kent heads up the Platform Domain in the Group's Client Solutions team.
He holds a Bachelor of Commerce Master's degree in information systems as well as a Master of Business Administration (MBA) from the University of the Witwatersrand. Kent has in addition, completed an Advanced Management and Leadership Programme at University of Oxford's Saïd Business School.
With broad practical experience in platform business models across the African continent and having co-authored two thought leadership papers with Sangeet Choudary (author of the Platform Revolution), Kent is regarded as a subject matter expert in this space. He is an internationally accredited facilitator of platform business design; was key to the design and implementation of the OneHub business within CIB Digital; built the Group platform toolkit and has acted as professional advisor on the Group's behalf in over 20 initiatives across various geographies.
In summary, Kent is well versed in leading business units, managing large business-improvement projects, product management, channel management, driving strategy, digitisation, and platform businesses.