Navigating the COVID-19 pandemic
We have supported our customers and communities for more than 160 years, with a presence in 20 countries. During the COVID-19 pandemic, our priority remained unchanged, and our commitment never wavered. We put people first, stepped in to support our clients, came together to assist the most vulnerable in our societies and took the opportunity to pause and reflect on the way we live and work.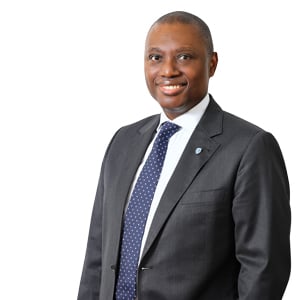 Sim Tshabalala
GROUP CHIEF EXECUTIVE OFFICER, EXECUTIVE DIRECTOR, SBG AND SBSA
The uniquely African spirit of ubuntu has been on full display as people and institutions raced to protect the most vulnerable amongst us.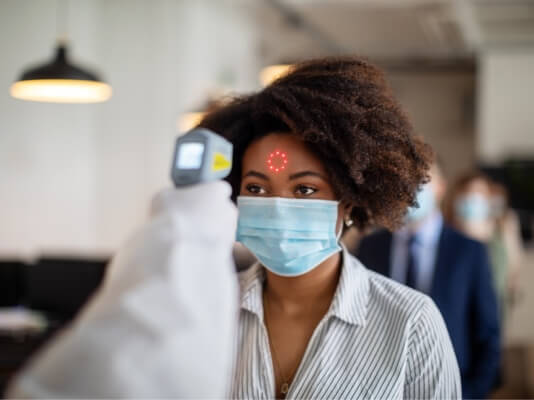 We kept our customers safe
As customers faced challenges around precautionary measures to minimise the risk of the spread of COVID-19, we encouraged the use of digital banking as a preferred option to visiting a physical branch. The ease and convenience of digital, contact-free banking helped them carry on their lives without disruption.
If they needed to visit any of our branches or buildings, their wellbeing remained one of our highest priorities. We implemented strict cleaning and hygiene protocols in all of our branches, facilities and public spaces. These protocols included the following:
Constant reviews of our systems and processes for efficacy, aligned to those of the World Health Organisation (WHO) and the Department of Health
We deployed hand sanitiser with more than 60% alcohol content at entrances and strategic points in our buildings
We increased the quantity and replenishment cycles of consumable hygiene stock in our buildings
We increased the amount of disinfectants used for enhanced cleaning of desks, door handles, escalator rails etc. and increased the frequency of desk cleaning
We arranged ad-hoc cleaning or specialised deep-cleaning protocols for high-impact areas
We established pandemic readiness plans in the event of isolation and decontamination being required
Our staff were given the necessary tools and information to minimise the risk of transmission, and we applied the required precautionary measures to deal with COVID-19-related threats.
We kept our people safe
Our top priority was to ensure the health and safety of our employees.
We initiated social distancing in our places of work, and we rolled out the necessary infrastructure to ensure that information and health and sanitary equipment were distributed to our employees.
We put procedures in place to minimise social contact at our place of work; meetings and gathering were done digitally to avoid close interpersonal contact. We needed to do this because we care. Our employees are our most important asset, and we as a collective are here to serve.
We also instituted wide-ranging and non-negotiable travel bans both locally and internationally to ensure that we followed guidelines and rules set by the government and the WHO.
Standard Bank adopted the principles recommended by the WHO and advised staff and contractors who returned from high-risk destinations to adopt the 14-day self-isolation principle. The high-risk destination lists were reviewed daily to remain relevant.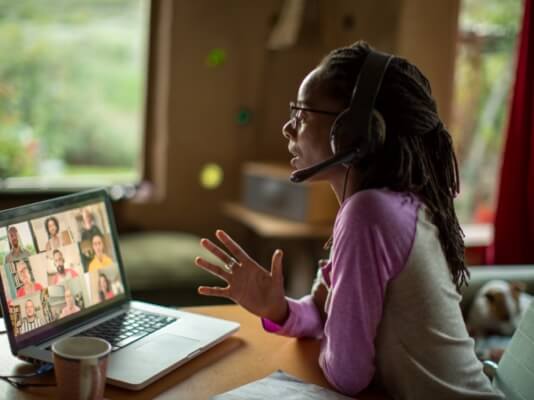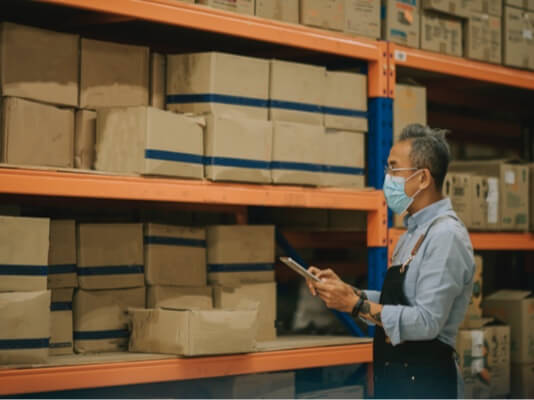 We kept our partners and suppliers safe
We implemented measures to keep our clients, suppliers and other third parties safe.
As cases of COVID-19 infections were confirmed in more and more countries, we provided assurance to you that the bank was keeping track of developments so that we could take necessary steps to ensure the health and safety of our third parties, vendors and suppliers.
As an essential service, Standard Bank remained operational and available to meet all business needs. However, in keeping with the government guidelines, we put measures in place to avoid all physical contact and implemented social distancing.
Our business continuity plans ensured we maintained contact with suppliers and vendors through use of technology such as virtual meetings.
We routinely kept our suppliers and any other third parties informed of measures we were taking regarding any interruption of business due to the COVID-19 pandemic.
You may also be interested in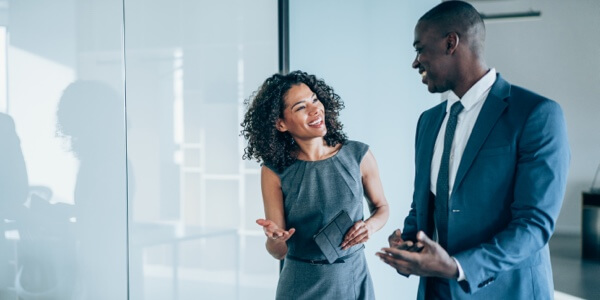 Purposes and values
We are a client-led and digitally enabled financial solution provider aiming to deliver sustainable growth for individuals, businesses and communities throughout Africa.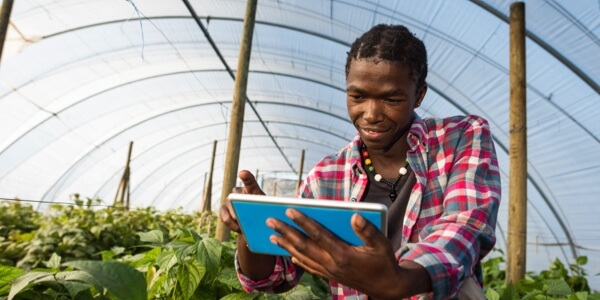 Our impact areas
We're committed to realising Africa's potential through inclusive, sustainable growth and economic development.