The Group at a glance
Standard Bank Group is a financial institution that offers banking and financial services to individuals, businesses, institutions and corporations in Africa and abroad.
OUR VISION
Financial services
Be the leading financial services organisation
Delivering
Delivering exceptional client experience
Value
Providing superior value to our customers
Africa
In, for and across Africa
Our Strategy
Our primary focus is the banking journey and not just our journey as a service provider, but the journey of our employees and our customers. The direction we take is based on how our customers experience our banking services, whether large corporations or individual clients. We continue to search for simpler, and more innovative ways to offer financial services that lead by need. As the landscape of economies across Africa changes, we provide products, services and platforms that continue to empower our customers, and help them grow.
2020 is the year that we have set for ourselves to achieve some significant commercial goals. There are three focus points that are central to these goals, and we continue to improve in these areas. As we hold up our aspirations and values as a group, we look to these 3 principles, and adhere to them as the central tenets of all our future successes.
Digitisation means we are always on and always there to deliver our clients' and employees' needs in a secure, personalised and relevant way.
It is more than just technology - it is about delivering the full range of financial services through secure, personalised, relevant and digitally enhanced experiences to our clients and employees in real time, all the time.
We are working to:
Ensure that the services our clients and employees need are consistently available, anywhere, anytime – irrespective of channel.
Use data proactively to guide our decisions, discover valuable insights and deliver personalised experiences.
Remove friction, paper-based processes and waste to ensure intuitive, easy to use, reliable interfaces for our clients and employees.
Create a workplace that encourages curiosity, digital thinking and continuous improvement for quick and frequent refinement of ideas and brilliant delivery.
Our ability to work across silos and offer an integrated Africa-wide service to our clients is a key differentiator.
Offering a complete range of financial services follows from our commitment to client centricity, and reinforces the competitive advantages of our scale, scope and expertise. This means that our business units, legal entities and corporate functions must work as an integrated whole to service our clients' financial needs in a seamless way.
We are working to:
Seamlessly and efficiently deliver the financial services organisation, so our clients have access to and experience all our propositions relevant to their needs.
Client centricity places our clients at the centre of everything we do.
Our people and processes are outwardly focused on our clients as their needs and expectations change. This means we align the way we plan, deliver and execute work, doing the basics brilliantly and consistently so that we can do what our clients value.
We are working to:
See clients as real people, not numbers.
Provide our clients with relevant solutions.
Be a trustworthy partner on our clients' growth journeys.
Do the basics brilliantly and deliver on our promises quickly, efficiently, reliably and respectfully.
Find out more about our Strategy and Value Proposition
Our leaders discuss the dynamics in our markets and our progress in becoming a truly human, truly digital and fully integrated financial services group. Our suite of reports tells the story of our business.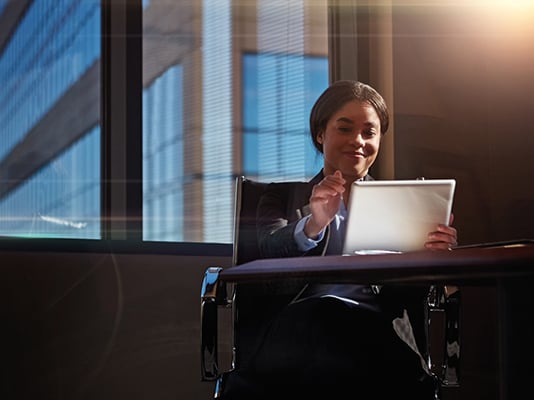 See our latest financial results
Standard Bank Group's financial performance strengthended for the year ending 31 December 2019.
View up-to-date information on all our key performance indicators.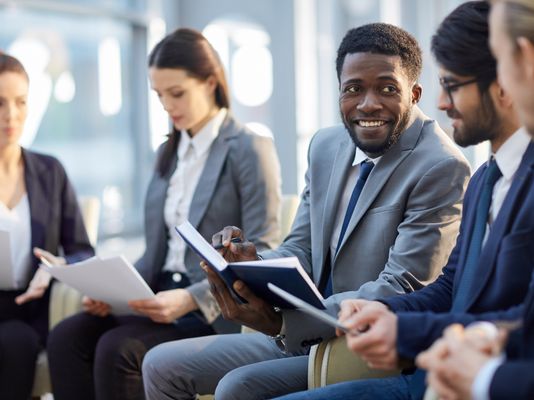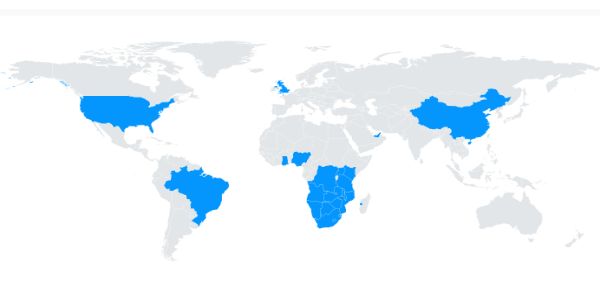 Our Global Presence
Standard Bank operates in more than 20 countries in Africa and abroad. Its worldwide presence consists of an integrated suite of end-to-end wealth management services and banking solutions.