We support better health outcomes for Africa's people by financing healthcare providers, and health infrastructure and equipment, providing business development support to healthcare practitioners, investing in our people's health, safety and wellbeing and investing in health-focused corporate social investment (CSI) programmes.​
Public health and disease prevention were top of the agenda across the world in 2020. Our efforts to achieve positive impact in this area focused on:
Interventions to protect our employees, keep them healthy, and promote their mental and physical wellbeing during this difficult and unprecedented time.
Financial solutions to support health care providers and manufacturers of medical equipment and sanitisers
​CSI Initiatives in response to the Covid-19 pandemic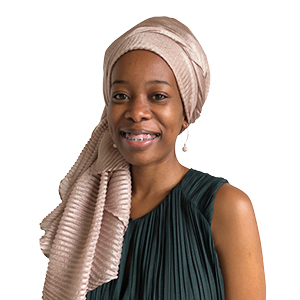 Didintle Mputle
Research Assistant, Group Corporate Citizenship, Standard Bank Group
The pandemic might have interrupted a lot of regular programming but it has not separated us from our purpose to drive Africa's growth. Standard Bank has proven that it cares in many ways – by being in touch with what is happening on the ground, looking after our clients in these difficult times, communicating regularly and effectively with all employees, and making sure our teams could continue to connect and collaborate through effective virtual channels. The bank's actions have given me comfort that we will come out of the storm in better shape.