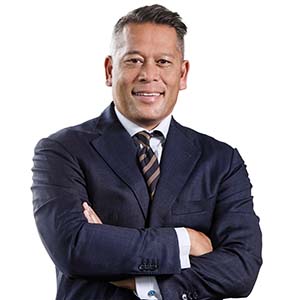 MSC (Strategy and Finance) (Norwegian School of Economics) Bachelor in Business and Administration (University of Stavanger)
Career Highlights:
Adam Ikdal joined the group on 14 February 2022 as the chief strategy officer.
He was previously at Boston Consulting Group (BCG), where he was a senior partner and held numerous executive positions, including managing partner (CEO) of BCG Norway and managing partner of BCG South Africa.
During his 25-year tenure at BCG, Adam was part of the Financial Services practice group, serving leading banks and insurance companies across the world.