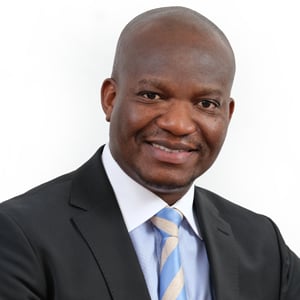 Chief Engineering Officer
NDip Computer Systems Engineering (TUT), PG Management (Henley), EDP (CCL), AMP (Harvard)
Career highlights
Alpheus Mangale joined the group in September 2017 as group chief information officer.
Prior to this, he was the chief enterprise officer at MTN South Africa, a role he held from 2014 to August 2017.
He was also the managing director of Cisco Systems South Africa, from 2012 to 2014.
His experience includes a 16-year tenure with Dimension Data group, where he held various executive roles across Africa, Europe, UK and the Middle East.
He also served on various boards in the past including MTN Foundation, MTN Business, Cisco Systems as well as Dimension Data Africa & Middle East.
In line with changes to the group's operating model, the role changed to chief engineering officer with effect from 1 January 2021.