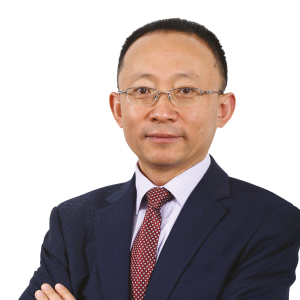 Non-executive director, SBG and SBSA
Bachelor's Degree in corporate finance (Fudan University), Master's degree in accounting and finance (London School of Economics and Political Science)
Appointed 2017
Career highlights
Lubin Wang is the chief representative officer of the ICBC African Representative Office.
He has held several positions within ICBC, including deputy manager of the Finance Management Division, senior manager of the Overseas Financial Management Division within the Finance and Accounting Department as well as head of the Accounting and IT Department in the ICBC Sydney Branch.
He was also an executive committee member, deputy head of Finance, head of IT and Strategic Sourcing at ICBC (Argentina).