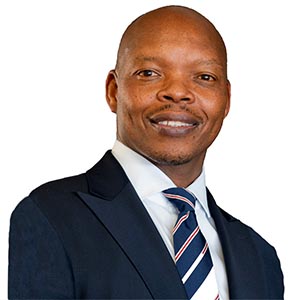 Independent Non-Executive director, SBG and SBSA
CA(SA), B.Com (Hons)(University of KwaZulu Natal), B.Compt (UNISA), AMP (Harvard Business School)
Appointment date:
1 November 2022
Lwazi Bam was the chief executive officer of Deloitte Africa firm, a member of the Deloitte Global Network from June 2013 until May 2022 and continued to serve as partner of the firm until end September 2022 to oversee the completion of several projects.
During his 25+ year tenure with Deloitte he served in a number of leadership roles, including being a member of the Deloitte Southern Africa Board of Partners and Directors, holding executive responsibility for the firm's strategy and for the Corporate Finance (now Financial Advisory) business, as well as being the head of M&A Advisory.
Lwazi is a past president of the Association for the Advancement of Black Accountants in Southern Africa (ABASA), a former chairman of the South African Institute of Chartered Accountants (SAICA), as well as former chairman of the African Children's Feeding Scheme (ACFS).