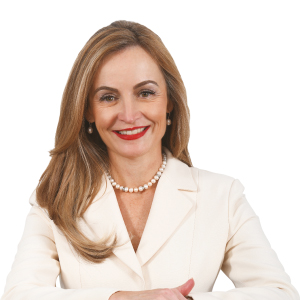 BCompt (Hons) (UFS), CA (SA)
Career highlights
Margaret Nienaber joined the group in 2010 as Head of Private Clients South Africa.
In 2013, she was appointed Global Head of Wealth and Investment.
She was appointed as Chief Executive of Wealth in 2017.
In line with changes to the group's operating model, the role changed to Chief Executive Officer of Client Solutions with effect from 1 January 2021.
In 2022, she was entrusted with leading the SBG Engineering portfolio, and in July of that year, she was appointed Group Chief Operating Officer.