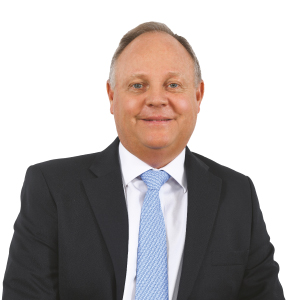 Chief Change and Business Transformation Officer
Career highlights
Rod Poole joined the group in 1984 and has held various senior executive roles within the bank including head of Marketing and Communication, head of Human Capital of Standard Bank Plc based in London, head of Human Capital CIB and chief of staff CIB, where he was responsible for Human Capital, Marketing and Strategy.
Rod was then responsible for the portfolios of Group Marketing, Group Human Capital, Group Real Estate and Group Strategy in his role as head of Change and Business Transformation.
In line with changes to the group's operating model, the role changed to chief change and business transformation officer with effect from 1 January 2021.