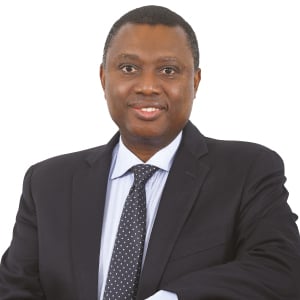 Group Chief Executive Officer, Executive Director, SBG and SBSA
BA, LLB (Rhodes), LLM (University of Notre Dame, USA), HDip Tax (Wits), AMP (Harvard)
Appointed 2013
Career Highlights
Sim Tshabalala joined the group in 2000 in the project finance division of SCMB and in 2001 he was appointed to the group executive committee.
Between 2001 and 2006, he was managing director of Stanbic Africa, and in 2006 was appointed as the chief executive of PBB.
In June 2008, he was appointed chief executive of SBSA. In March 2013, he was appointed as the joint group chief executive of SBG, alongside Ben Kruger until September 2017, where he took over as the sole group chief executive officer.