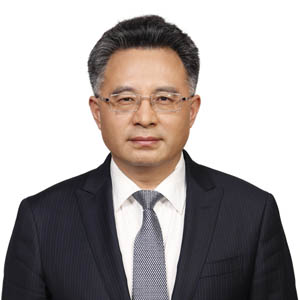 Senior deputy chairman, SBG and non-executive director, SBG and SBSA
Doctorate degree in economics (Southwestern University of Finance and Economics, China)
Appointed 2020
Dr Guan has served as Board Secretary of ICBC since July 2016.
He was also General Manager of the Corporate Strategy and Investor Relations Department of ICBC.
He joined ICBC in 1984 and served as Head of Suining Branch in Sichuan, Representative of Frankfurt Representative Office and Deputy General Manager of Frankfurt Branch, Deputy Head of Sichuan Branch, Deputy Head of Sichuan Branch and General Manager of Banking Department of Sichuan Branch, and Head of Hubei Branch and Sichuan Branch.
Dr Guan is a senior economist.