Africa Trade and Investment
African economic growth depends on the growth of intra-African trade, together with the ability of African governments and businesses to access global investment and value chains. Drawing on our presence in major international markets, our ability to access international pools of capital, our strong client relationships with global multi-nationals, and our strategic partnership with ICBC, Standard Bank helps facilitate the deepening of investment and trade flows between African countries, and between African countries and global markets.
2020 saw significant progress on the Africa Continental Free Trade Area (AfCFTA) agreement, which came into effect in January 2021, and aims to boost intra-African trade, promote industrialisation, create jobs, and improve the competitiveness of African industries. But it also saw companies across the world battling the disruption caused to trade flows and global supply chains by Covid-19.
We implemented digital matchmaking events to connect our African clients to trade opportunities with China, addressing supply chain disruptions
We're working to support the digitisation of trade, and testing digital trade services with regulators in Ghana, South Africa and Uganda, including the use of artificial intelligence, blockchain, cloud computing and data analytics
Standard Bank's commitment to provide seamless, end to end services for African importers, and to facilitate hassle-free trading relationships between businesses in Africa and China via ACAP (Africa China Agent Proposition), together with our efforts to expand the availability and use of digitised trade services, proved highly beneficial to many of our clients during this difficult year.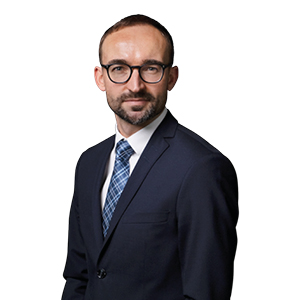 Philip Myburgh
Head: Africa China, Standard Bank Group​
Covid-19 has created opportunities on both fronts. African businesses are looking for​ opportunities to diversify and make up for losses experienced during the year. At the​ same time, Chinese importers are considering new markets to source products from​ amid geopolitical uncertainty. The virtual matchmaking sessions and our Import​ Solution are tangible demonstrations of our persistent strategy to support our clients​ through creating a focused trade ecosystem around the Africa China corridor.