Africa's people need access to quality education and ongoing skills training to compete in a global economy and harness the opportunities of the fourth industrial revolution. But the continent continues to battle with high rates of education exclusion and skills gaps.
We invested more than R555 million on employee learning across the group.
In South Africa, we have raised over R47 million through Feenix, supporting over 1 300 students, over the past 3 years.
We partnered with Microsoft and Pioneering Solutions Studio to launch a Microsoft Digital Literacy course, which is freely available to anyone.
Worked with our CSI partner organisations to help them adapt services for virtual delivery.
We ensured the tertiary students supported through our CSI programmes had laptops, data and funds for food.
Standard Bank supports access to inclusive, quality education and the promotion of lifelong learning opportunities, by:
Investing in employee skills development
Supporting the Feenix Foundation and other innovative partnerships to facilitate access to funding for university students
Focusing our corporate social investment funding primarily on education programmes, specifically early childhood development and future-fit skills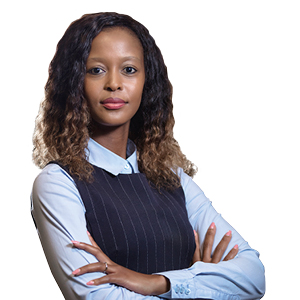 Pearl Phoolo
CSI Education Projects Manager, Standard Bank Group
The need to develop and adopt technologies to help our children thrive in the fourth industrial revolution is more urgent than ever. We need to accelerate efforts to digitise teaching and learning and adopt pedagogies that will enable skills of the future to be developed today. This is crucial to enable our county's children to reach their full potential, lead dignified lives and become active participants in the economy. Standard Bank is working with our CSI partners to address these challenges, while simultaneously helping them to adapt to the 'new normal' created by the pandemic