Job creation and Enterprise growth
One of the ways we drive Africa's growth is by providing financial solutions that support business growth. We work with our clients to understand their challenges, priorities and aspirations, and design solutions to support growth and sustainability.
We commit to always ensuring fair outcomes for our clients and supporting them during difficult times. This has been a top priority in the context of the Covid-19 pandemic and the associated economic slowdown.
Providing loan restructures and relief measures for businesses clients hard hit by the pandemic and national lockdowns
Providing tailored support for SME clients, including access to finance and skills development, access to markets, and cash flow solutions, through our incubators in Africa Regions and our enterprise development team in South Africa
Understanding and strengthening client value chains by solving for challenges faced by suppliers, distributors, employees and consumers
Partnering with fintechs to deliver improved access, convenience and affordability for our clients and ensuring they have everything they need in one place
Partnering with small-scale farmers and other stakeholders in the agriculture value chain to improve productivity, profitability and food security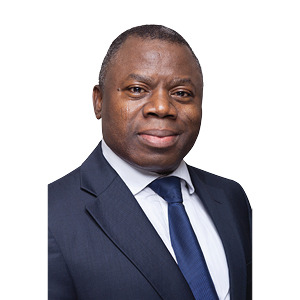 Alhassan Andani
Chief Executive Officer, Stanbic Bank Ghana
Whatever threatens the stability and sustenance of the SME sector threatens the stability of the entire Ghanaian economy. We believe that when our SME sector is supported in a way that moves them from surviving this pandemic to thriving businesses, the sector will be uniquely positioned to not only be the backbone of the Ghanaian economy, but to also take this economy to the next level.